Recent Updates

PassDaily (Parent Alert System Solution – Daily) an innovative Service offering from SIPSS GLOBAL INDIA PVT LTD, is deployed now in Don Bosco Higher Secondary School Mannuthy, Thrissur Kerala District. Inauguration happened during their annual Parent Teachers association meeting in the presence of Management, PTA Committee personals, staffs and parents.
Thrissur Regional Office Inauguration

We started Operations in Thrissur – Click on the above image for more coverage
SIPSS-GLOBAL PMS For ODP Version 2.0 Launched.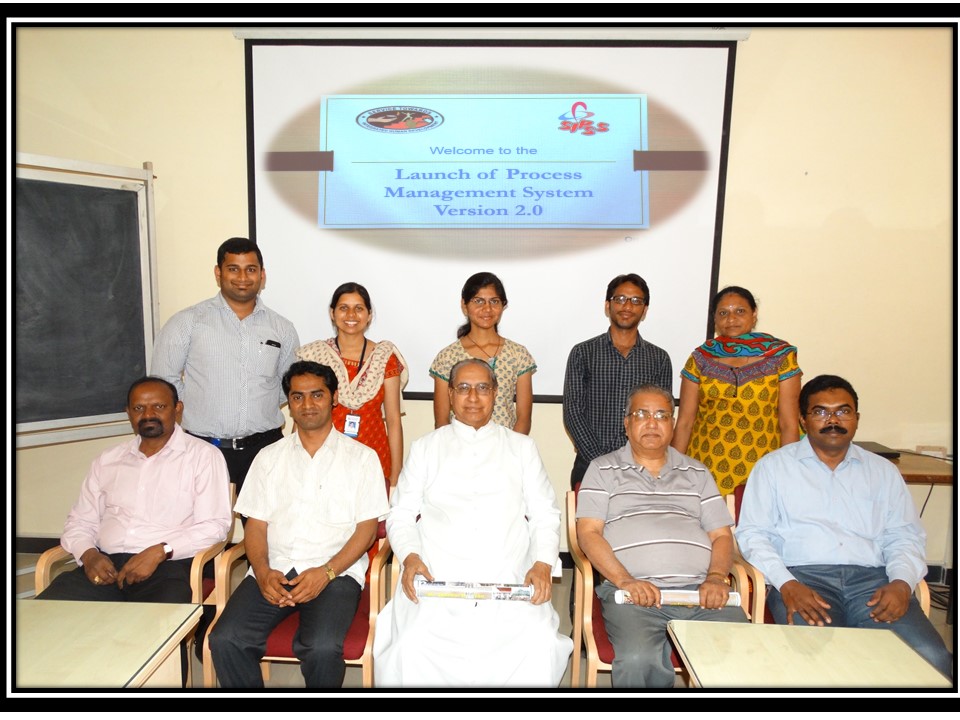 Organization for the Development of People, Process Management System Version 2.0 Officially Released on 22 January 2014 By Rev. Msgr. N.S. Marie Joseph, Vicar-General(Vice President Organization for the Development of People)And Honorable Presence of Director and Staff of ODP- SIPSS GLOBAL the Mysore Based Indian Information Technology enabling company took this project in 2012 and started working with ODP and today is the second version release of this project. For more…
CP PLUS GmbH & Co. KG, Germany honored SIPSS – GLOBAL with "CP PLUS Excellence Award – 2012-13″
MOU between New Horizon Engineering Ltd & SIPSS-GLOBAL For SaaS – Automation of Production Floor of Plastic Injection Moulding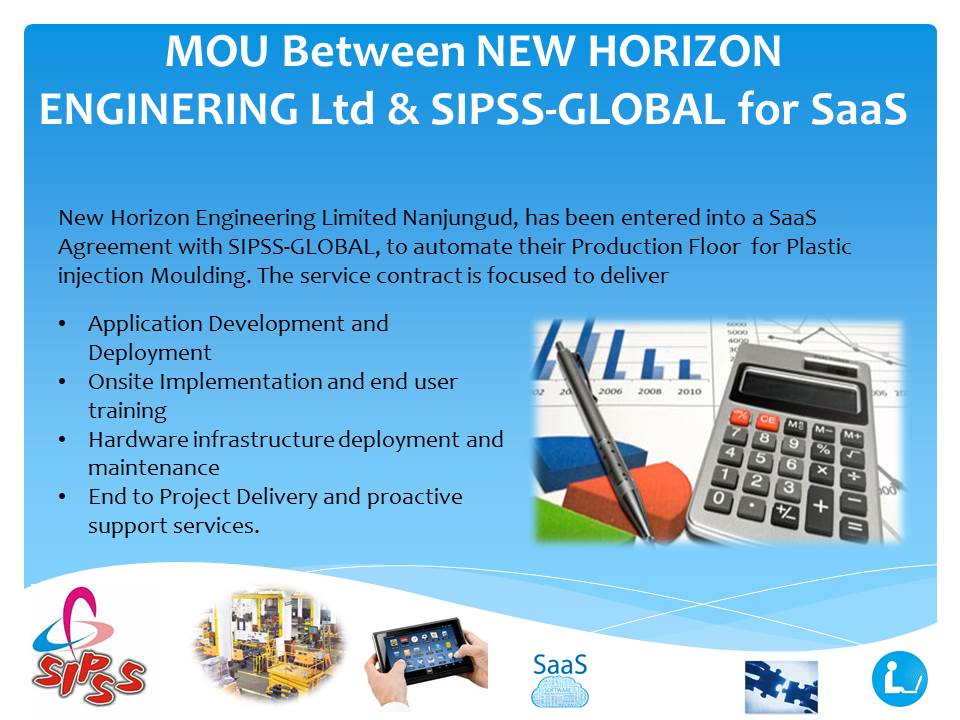 SaaS – MOU between Mysore medical College & SIPSS-GLOBAL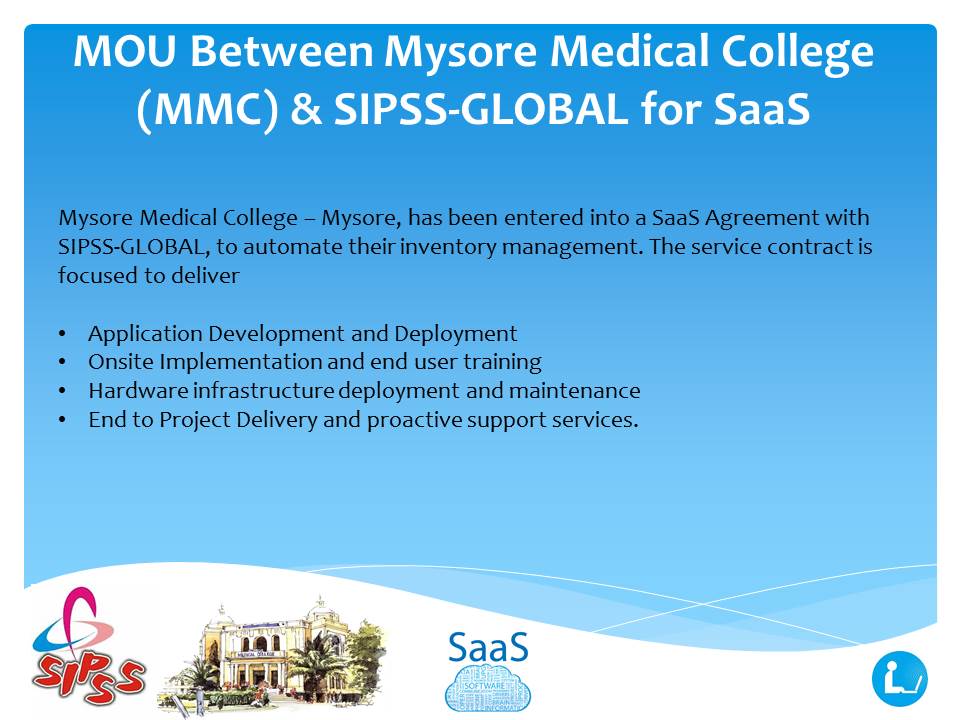 NGO – Technology Empowerment Program @ SIPSS-GLOBAL
SIPSS-GLOBAL Introducing a special program for Non Goverment / Non – Profit / Social Service Organization to improve their efficiency and reach with an effective usage of Information technology solutions, Wide offerings are made ready to address the Organizations, Through this program SIPSS-GLOBAL is trying to help the organizations with the available technology solutions that can be adopted at very minimal setup cost- such as Email and Collaboration system. The wide Online Solution portfolio of SIPSS-GLOBAL will make available to the actual users at no cost. Do write to info@sipssglobal.com for more information about the program and get avail this opportunity.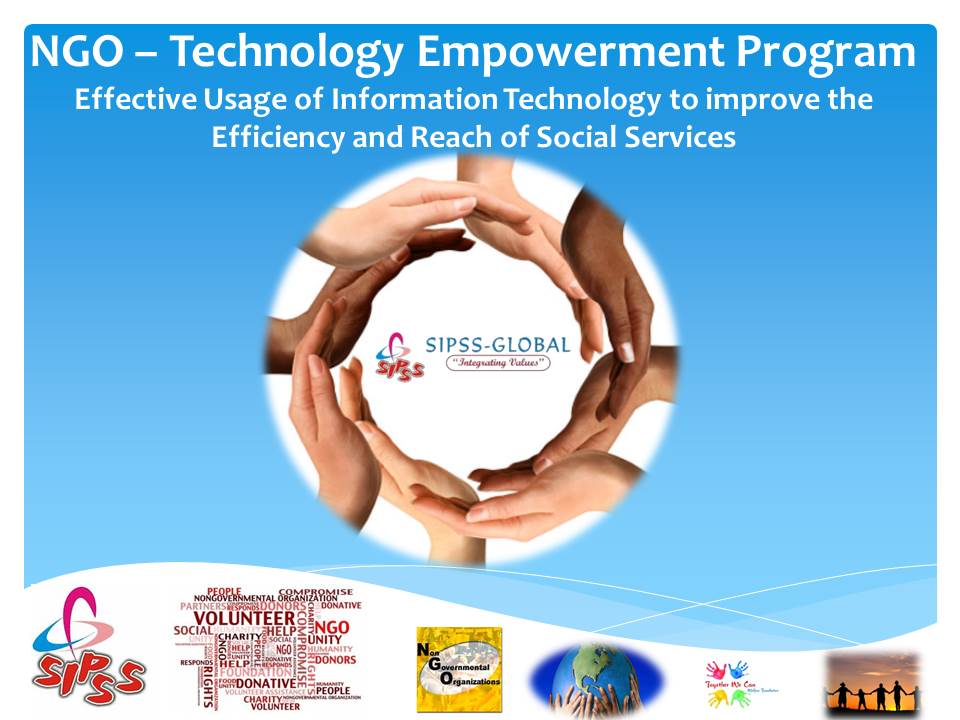 SIPSS-GLOBAL Improving its Service Communications
SIPSS-GLOBAL, Introducing Customer Portal for improving its interactions, and total Customer experience with us. Customers can get interacted with the right coordinates through this portal, able to express their experience feedback, complaints etc. Customer Satisfaction / Quality Assurance Cell of SIPSS-GLOBAL at HO will monitor this and take the necessary actions immediately.
We wish all our customers and partners will make use of the Portal very effectively
Employees all are from different Ethnic / Education / Professional background joined together in creating an enterprise for our better tomorrow,We as an organization truly believe in empowering the Employee to achieve his / her long term goal, Role will be defined for it and strive hard to achieve the same. Internal Organisation drive called "Big Dream Small Challenges" is focusing towards each employees achievement in line with their dream.
 SIPSS-GLOBAL Improving its Service Communications
SIPSS-GLOBAL, The Mysore Based IT System Integrator Started the Customer communication through the new communication channels. Enterprise Solution Management Group (ESMG) of SIPSS-GLOBAL started the automated communication via

"SMS"

to the customers regarding the appointment schedule and service calls updates etc. SIPSS-GLOBAL is also launched its new website targeting mainly the Indian audience. It is available over 

www.sipssglobal.in

. More information regarding the service can be obtained over an email- info@sipssglobal.com
Global Technology Conclave by SIPSS-GLOBAL- Event Coverage by Deccan Herald »
Deccan Herald news Coverage about SIPSS-GLOBAL, Global Technology Event in Mangalore Catholic Board
Global Technology Conclave at Mangalore – Updates »
"GLOBAL Technology Conclave – Journey to discover the most efficient IT Solutions to improve the Learning Experience" organized by SIPSS GLOBAL at THE CATHOLIC BOARD OF EDUCATION Mangalore is blessed…
Global Technology Conclave at Managlore »
Global Technology providers Such as NComputing, ELMO- GLOBAL, SproutOnWeb, Vigyan Labs Innovations, Inttelix Security Solutions, Tidaladata
MOU Between ODP-Mysore & SIPSS-GLOBAL For SaaS »
The Organization for the Development of People (ODP) Mysore and the Leading IT Service Provider SIPSS-GLOBAL has been entered to an agreement for 3 Years for the End to End IT implementation and Servi…